How to use the Remote Control Dimmer
Every Sketch & Etch Neon comes with a remote control dimmer to control the brightness and flash of your Neon! The remote will need 2x AAA batteries to be used. Depending on your region, these may come included in the remote.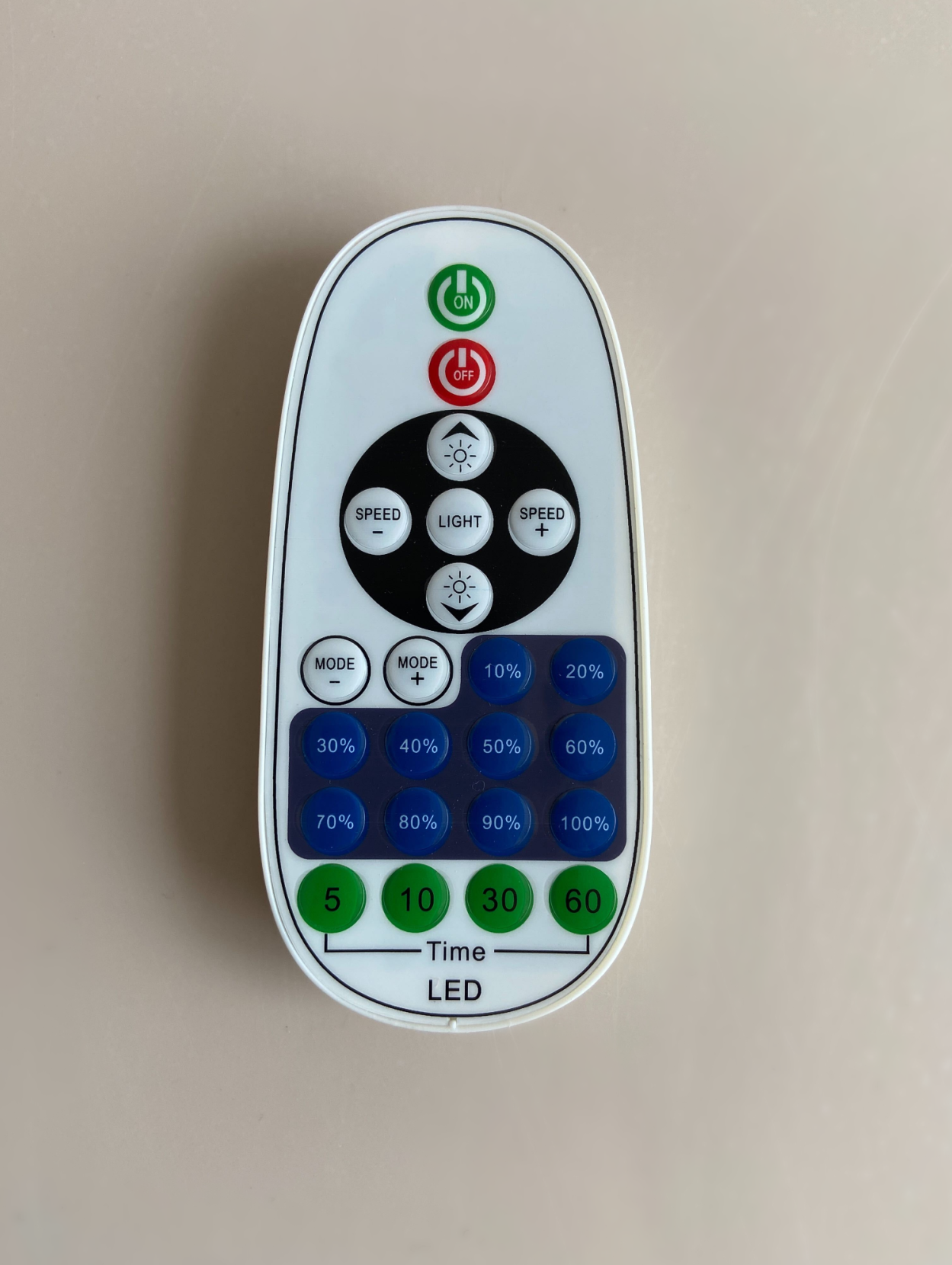 To use the Remote Control Dimmer, you'll need to connect this small silver box that comes with your Neon sign. This is called a receiver.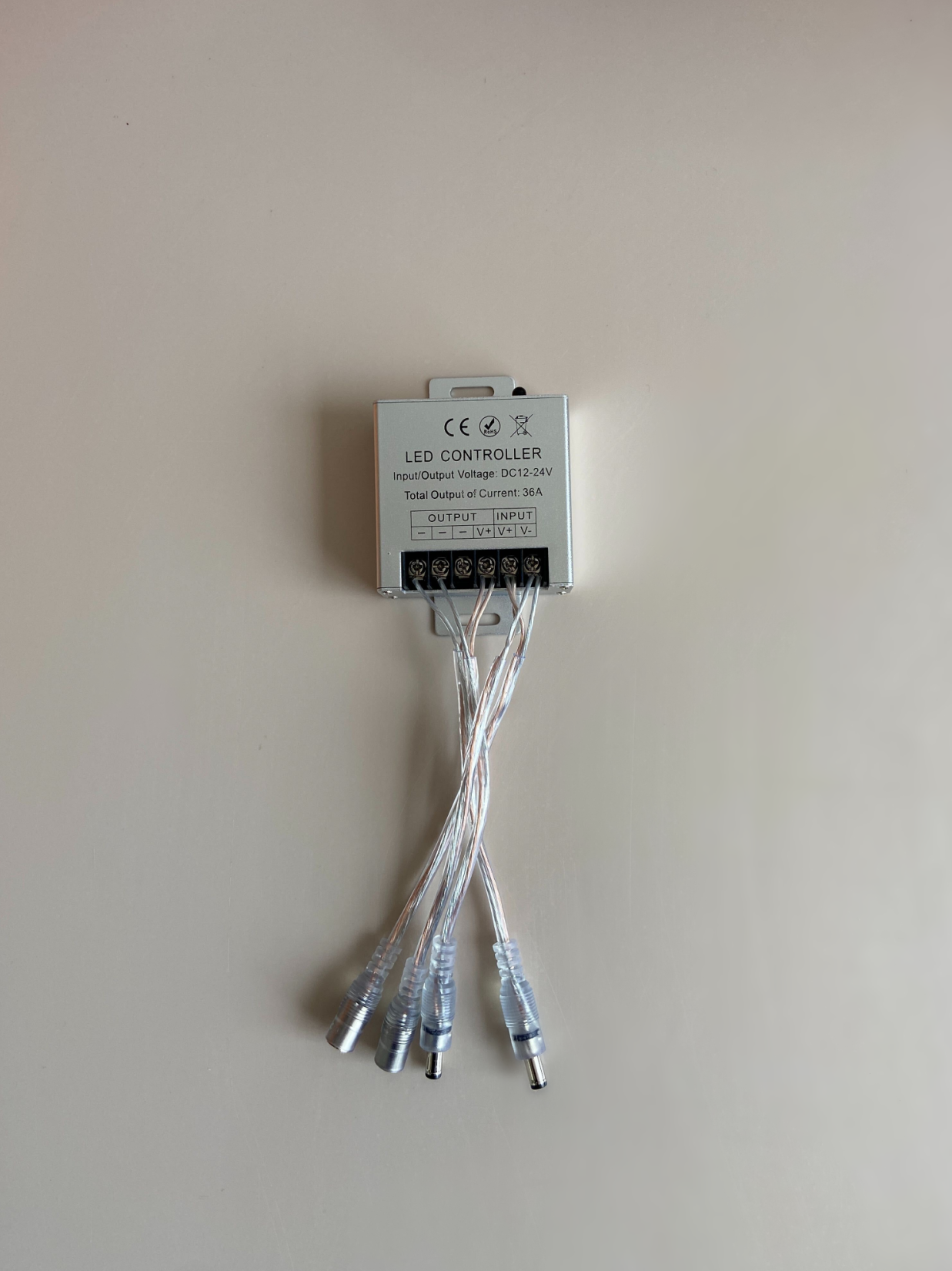 Plug the receiver between the transparent cable that runs from the Neon sign to the power adapter/s to control your Neon by the remote.
This image describes all the parts that come with your Neon sign and how to use them.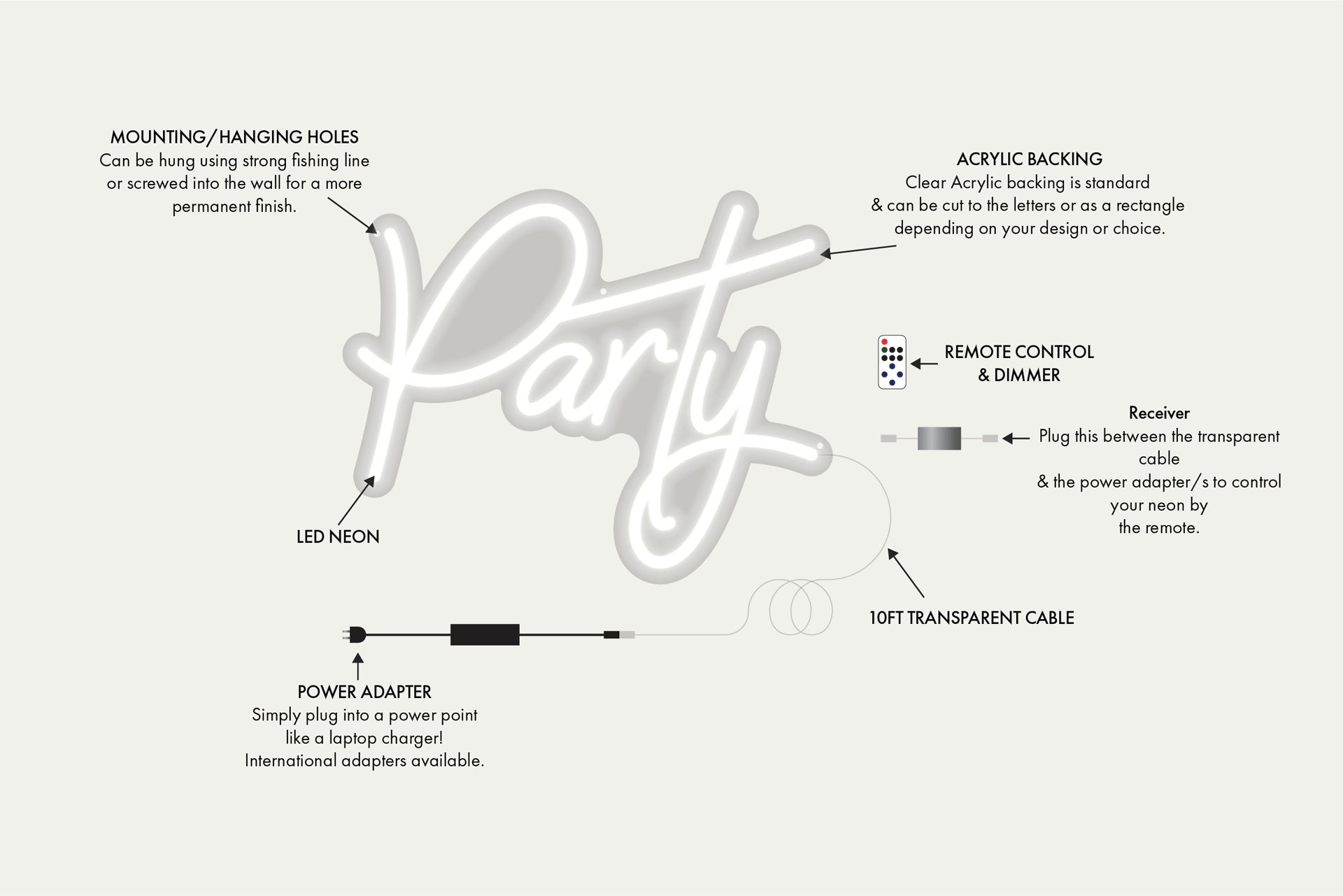 Tips for using the remote
Remote functions:
ON/OFF: power on / off
SPEED-/SPEED+: dynamic speed adjustment . MODE- or MODE+ must be selected before you can adjust the speed dynamically.
LIGHT: Brings the sign to maximum brightness. Also cancels any speed settings you may have selected.
☀ ⏫ / ☀⏬: dynamic brightness adjustment.
MODE-/MODE+: 8 flashing speeds to choose from.
10% to 100%: adjust the dimness and brightness with pre-set selections.
TIME: 5-60 minute delayed shutdown
Is your Neon stuck on flashing mode?
Don't worry! All you need to do is get the remote control and press the 'light' button to return the sign to full light. 😊
Watch the video below for a full explanation.
---
---